A Little Bit About Me...
Hi Everyone! My name is Karen and I'm so glad you have visited this site. I live in Cleveland, Ohio with my husband Jon. We are blessed with two daughters, Madison (age 9) and Paige (age 6). They keep us very busy!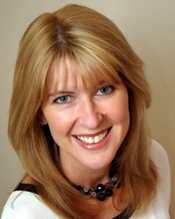 I have thrown A LOT of parties in my day, parties which range from 10 people to 250 people. I've had experience planning all sorts of parties. Before Jon and I had kids, we threw some big parties for Halloween. We also had specific theme parties, like a luao and an 80's ATARI party (I came up with the idea when I found out my brother Rick still had our ATARI from when we were kids!)
Then friends started getting married and having children. So I helped plan plenty of baby and wedding showers. We threw a 40th anniversary party for my parents (still going strong and married for 51 years!)
Then came our children. Wow, a whole new set of experiences! I have absolutely loved throwing them birthday parties. They get into them so much and it is amazing how much they remember from year to year. I know these parties are lasting in their memories.
Family and friends will always be important to me, and keeping in touch and seeing each other often is something I really enjoy. Life gets busy and sometimes the only time I do get to see certain friends is when our annual party comes around.
I started this site to share my love of party planning and to share tips, recipes, ideas, and themes I have used in the past. I really hope you enjoy this site, and I hope you will share your good ideas too! There is a link at the bottom of most of the pages for you to leave a comment or to tell your story.
Another thing about me, I really like to stay busy. I have found a lot of enjoyment by sharing my passions on the web. I invite you to visit by other website that I wrote:
Crafts For All Seasons
Cheers, Blessings, and Good Times to You All!
***SOCIALIZEIT***